About our Homes
Since 2003, UNITED GBC has been known as a construction company and home remodeling contractor that has stayed true to its commitment of building better places to live. UNITED GBC prides itself in its clear-cut vision, architectural creativity and a tradition of quality craftsmanship. For years UNITED GBC has been a trusted name in new home construction, property management and real estate solutions. Contact us to learn more.
Let us design a home that truly fits your personality, lifestyle and budget.
At UNITED GBC Inc., we stress the importance of quality craftsmanship, value, style, and energy efficiency in every home we build. With principles deeply rooted in product quality, customer service and architectural integrity, UNITED GBC, continues its commitment to building homes and neighborhoods that enrich the lives of its residents
Contact us today to turn your dream into reality
create your new home
design it to your needs and desires
make your wishes a reality
START TODAY
UNITED GBC building better places to live.
Contact UNITED GBC today to turn your dream into reality


UNITED GBC
8291 Garden Gate Pl.
Boca Raton, FL 33433
Toll Free: 1-800-376-2030
Email: info@united-gbc.com
4 EASY STEPS
STEP 1
UNDERSTANDING
First, UNITED GBC takes the time to get to know your needs and your desires.
Your expectations and yes, your dreams about your new nest.

STEP 2
DESIGN & BUILD
Now, it's time to have fun customizing your home with the Rooms lay-out and functionality on paper, truly unique to your taste.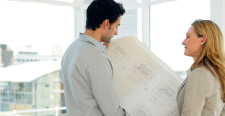 STEP 3
GETTING STARTED
When everything looks ready on paper and you can't wait to see it take shape then we are ready with you to start.
Ground breaking time..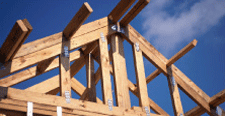 STEP 4
ENJOY AND BRAG
Move into your castle. Now is the time to have FUN. Enjoy the new chapter in your life in your own unique lifestyle and
Yes, it's OK to brag at little…